michelle healingroots
When you consider the essence of hip hop you cant ignore the story teller and for us in the UK you have to mention London hailing Akala when talking about a rapper that offers thought provoking social commentary told through intricate wordplay. From his debut back in 2004 until now, Akala real name Kingslee Daley has achieved a great deal as an independent hip hop artist, winning a MOBO award, releasing three albums and three mixtapes to date, performing across the world including garnering the title of the first rapper ever to perform in Vietnam. It's been two years since his last offering which came in the form of his 2010 album entitled DoubleThink, during which hes supported Nas and Damian Marley on their UK tour and written for the likes of the Huffington Post UK and The Guardian newspaper. With a new mixtape Knowledge Is Power Volume out now and I caught up with Akala for some reasoning.
"I've travelled between the last release and now, I've been writing in different forms too; I've written a few essays and wrote a book to go with DoubleThink. I've recently written an hour long episode for TV, I'm just waiting to see if I get commissioned to write the other two as it's a three parter. I feel like this mixtape is a reflection of that, but like any mixtape, it's a journey back as well. Doublethink was very experimental, experimenting with my different tastes in music but this is straight hip hop.
With four features on the forthcoming tape from fellow UK rappers English Frank, Durrty Goodz, Jaja Soze and Lowkey, the feel of Knowledge Is Power is soulful and organic, with the likes of grime producer D'Explicit and hip hop producer Last Resort providing the beats, including his personal sound engineer Lavar.
"With all the artists I didn't wanna just send them a beat and tell them to write a 16, I told them no rush, it's not urgent, when you've got time come to the studio, we'll pick a track and we'll write a song together and I feel like that process has come out on this tape." Talking about a variety of subjects on the tape, including his trademark political breakdowns of the British and Western systems whilst disseminating his ideas to encourage real social change through his lyrics he also contributes personal touches including a collaborative effort with Lowkey sampling Roberta Flack entitled "Behind My Painted Smile"
"The producer sent me a few beats, I immediately really liked it and thought of Lowkey. I sent him a few beats and he liked that one as well and I thought it would be a good chance to say the types of things we said on the track. There's a tendancy with young people to put rappers on a certain pedestal, particularly rappers with an opinion. Don't ever think that because I have a political opinion I cant be a complete prick cos I can be and have done things I regret. The difference between me and someone else is that I don't boast about it, i'd rather focus on the good things and I think it's the same of Lowkey. We're not any better, any more important, or any less insecure than anyone else. We're just using our talent to say something about the world."
As well as using his music to help empower people and open their minds he's also taken to education by founding The Hip Hop Shakespeare Company, a music theatre production company that looks at hip hop as an oral tradition from the griots in west Africa down toe blues, gospel, reggae, using that and shakespeares plays to educate young people by showcasing their work on stage. "The vision long term to show how hip hop and Shakespeare could be represented in the 21st century. In Britain we have a real classist attitude to the way we think of Shakespeare so for us to claim Shakespeare and put our own stamp on it is important."
For an artist like Akala, who places such an emphasis on knowledge his consumption is reflective of what he produces, from books to food and music.
"I'm reading Damning The Flood, about the politics of Haiti. Just finished The irritated genie and also a book called Breath, Eyes, Memory an amazing novel by Edwidge Danticat. She's an amazing writer. I try and read a few books at a time, one that's spiritual, one that's a novel and one that's historical or political so the different sides of my mind are working. I read a lot I listen to a lot of ambient music, music with no lyrics. The last album that I bought was the new Roots album."
"I turned vegan for health reasons. After years of research I came to the conclusion that human beings are not designed to eat animal products. I believe a huge amount of the illnesses we suffer from are from the consumption of meat and dairy, especially the way they're farmed.
You are what you eat and what you eat isn't just food. If you're in a low energy environment, and if you're listening to negative music, not to say music causes violence but if you already live in shit environment, if you already have a family that you're unhappy with and you feel hard done by, if you live around drugs and guns and then you listen to music sayin 'kill a nigga', its not conducive to you functioning, I know I used to and it didn't make me feel good. Only now can I look back and I think about what it is to be a 15 year old boy. Why did I buy timberland boots and an Avirex jacket? Cos Mobb Deep did it. I didn't buy an Avirex cos I thought they were nice – my first Avirex was horrible! But why did I think it was so important to stress myself out and maybe risk my freedom to buy it?
The fact that we're influenced by music is clear, so to me I try to make music to influence people to better themselves and not make themselves worse. I've made mistakes that have cost me, and you come to a point where you have to think, if I don't change my mentality and change the anger that exists of me its gonna literally cost me my life. I made a decision when I was 21, 22 and thought you know what, I've got to change the way I think, and I was lucky that I had the basis of going to African Saturday schools as a kid, of a mum that made me read and of a godfather that was the biggest, most strapping, handsome dude you'll ever meet but he was a reader so you wanted to be that. I never grew up with a chip on my shoulder that being smart was only for rich white kids cos I saw that in the closest black men to me growing up. So I had the basis to wanna change my intake and was lucky enough to already know where to look and it changed who I am as a person drastically.
If you listen to the first War mixtape, I'd never say the stuff I said then now, but that was the truth then, that was how I felt. The problem with rap is that rappers wanna 'keep it real', but if you wake up the same person at 28 you were at 21, then you're an idiot."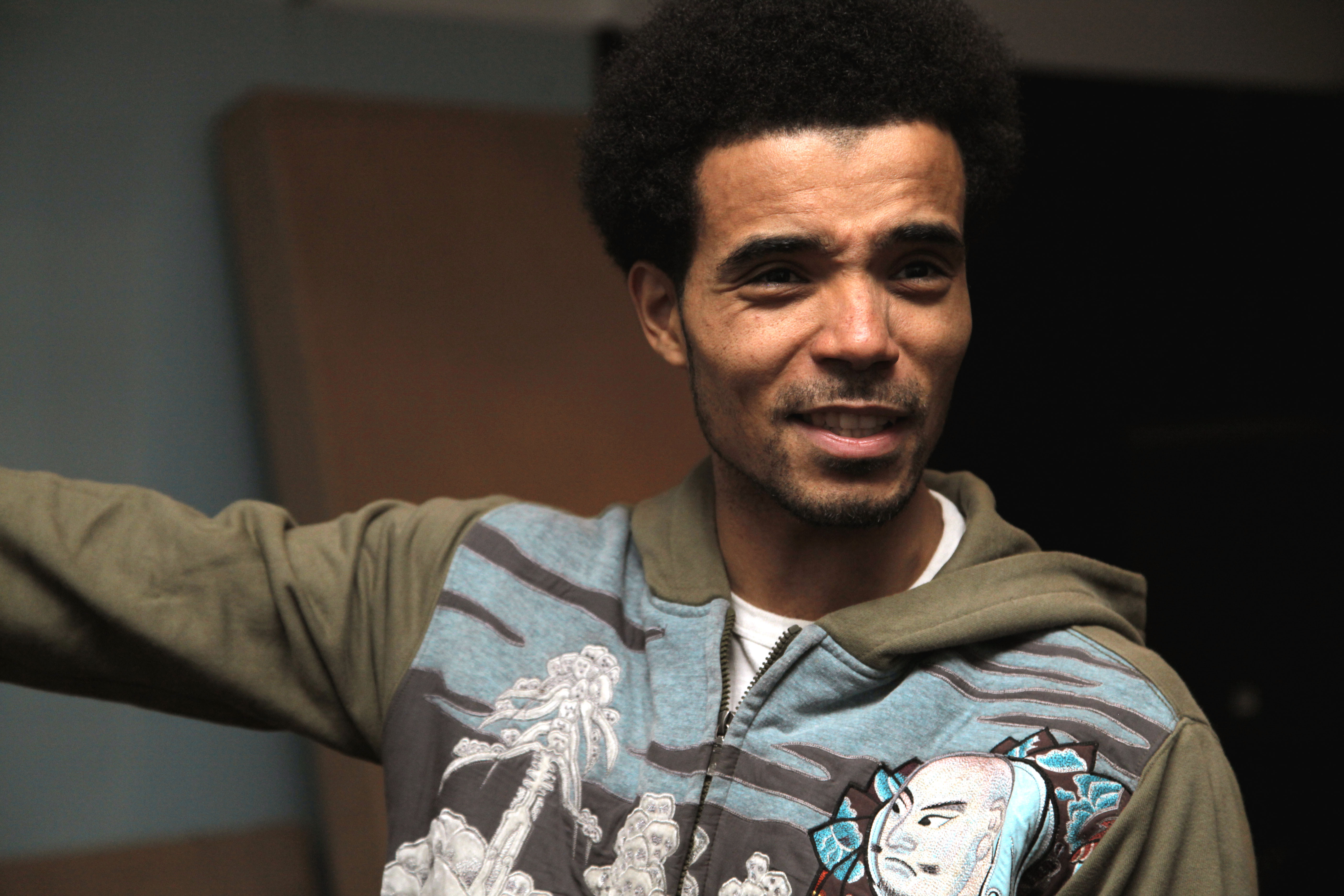 "I think the climate here is changing and people are pissed off. People want music that explains to them what is going on in society, they want social commentary. I've proven that, Lowkey has and a few other artists. My next tour will be my 5th UK headline tour, I'm doing shows this summer in Indonesia and the Philippines, we've been to Sudan, all over the world so we have a fanbase. More so than artists than most artists have before they have a record deal, without spending a fraction of the money a label would have spent. We can get hundreds of people to come and see an Akala show in Birmingham, Southampton, all over but it also shows that the music industry is not interested in promoting certain messages and narratives to a certain degree but YouTube has been a big part of puttingus on all on some degree of a level playing field."
"I feel like we're always evolving, if you're practicing you're always gonna hopefully develop. In terms of myself, I don't wanna call my music political cos to say it is would assume that other rappers music isn't political. Any young black defining his humanity rapping about buying German cars, French champagne and Italian clothes is very political – but the way that I communicate what I feel about the world becomes clearer.
I think that the climate, particularly the racial climate especially at the moment where there's a resurgence of very obvious anti black racism which I've always known was a part of the society – its part of what Britain and America is and how they were founded, its just now when I say it people don't look at me like I'm crazy. There's been a very obvious shift to the right, so now people are more open to the things that we're saying."
Knowledge is Power Vol 1 is out now, available here.
Look out for part 2 of my chat with Akala, talking about education and the perceptions of the black race and racism..