michelle healingroots
[film review] Marley: The Life, Music and Legacy of Bob Marley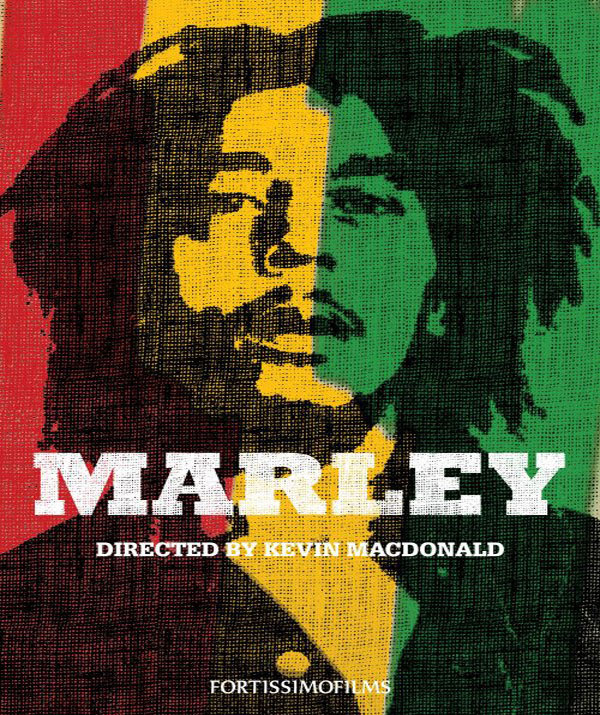 144 minutes long, Marley investigates many elements of Bob's life that have never been documented without dwelling on the more publicised areas of his life - be it his use of marijuana or various relationships with women outside of his marriage.
With exclusive archive footage of his life on the road during the heights of his career, to his last days after being diagnosed with the cancer that eventually killed him, coupled with intimate interviews with Bob's family in Jamaica, ex band mates and inner circle Marley is definitely a comprehensive, and at times psychological, look into the iconic star's life.
Marley traces Bob's life back to St Ann in Jamaica before his move to Trenchtown with testimonies from the family and people that witness him transform into a global musical and cultural icon. The length of the intimate film carries many stand out points and the variety of the contributors sourced to offer their version of events meant that many parts of Bob's life were de-constructed in this feature length.
MacDonald is able to draw on testimonies from those in Bob's earlier musical life with never before seen photos to accompany and approach the personal and emotional issues and insecurities he felt as a boy growing up in Jamaica having a white father, his Rastafarianism beliefs, way of living and its connection to his music.
To fully bare Bob's 'human' side, they illustrate Bob's use of music to address this referencing "Cornerstone," written about his absent father played to half sister Constance one of the film's most sensitive moments.
One central factor is the detail that not only Bob's life is given but the context provided about Jamaica at that time. The look at the development of the reggae sound from ska is peppered with stories from fellow musicians during that seminal era giving life to the events in Bob's life from their memories and stories.
For the first time Bunny Wailer [ex band mate of Bob's and the last surviving member of the Wailers] sheds light on his relationship to Bob and their time together making history, such as fond memories when the Wailers practising at the cemetery in Maypen in their early days to conquer stage fright which singularly sets Marley apart.

Other key contributors are his wife Rita and daughter Cedella, who at times seems to display glints of antipathy at her fathers lifestyle in relation to his relationship to his wife Rita.

Neville Garrick, the Wailers' artistic director provides much of the narrative recalling historic events first hand, from Bob's shooting before the Smile Jamaica concert, his subsequent exile to London to his last concert in Pittsburgh and his frustrations in his last few months battling the cancer that eventually took his life.

Like a true Hollywood director, although making an independent project MacDonald and the film's respective producers romanticise Jamaica, with slick shots of its scenic landscape balanced with the grittier shots in the ghettos of Trenchtown, Kingston which alone would hold the gaze of most movie enthusiast.

With iconic sound bites from Bob, use of archive photos and footage that takes us from his start to end, the film pays strong attention to detail. Working closely with Bob's family and friends on this picture makes Marley an authentic and honest look back into a historic time in music and culture.

Marley is out in cinemas from April 20, 2012. For more information head to BobMarleyMovie.com and www.bobmarley.com.

Originally written for SoulCulture.